Whether you have planned out your own wine country itinerary,  looking to explore all corners of Prince Edward County, or need transportation to your special event, our vehicles and knowledgeable drivers are available.
Car and Driver services are available for groups up to 6 people maximum.
All vehicles require a 4 hour minimum and are based on availability.
Tasting fees are not included.
Evening shuttle service is not available
Scroll down for more details
BOOK THIS TOUR
Choose a date from the calendar to check availability.
Searching Availability...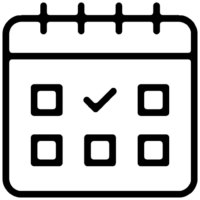 All reservations require a credit card on file and a $100 deposit in order to secure your booking.
Deposits are non-refundable if your booking is cancelled within 7 days of the date of your car & driver service.


Want us to plan your day?
We will organize your itinerary around a logical route and secure your reservations at each venue where applicable.
A $50.00 administration fee applies

Tasting fees are not included

Door-to-door service is included
Enjoy complimentary pick-up and drop-off from your accommodations within Prince Edward County.
(At this time, pick up is not available outside of PEC.)
"Amazing experience! [...] planned extremely well."
—Noah,
"Great day of wine in The County!"
—Etai,
"Great tour, great host!"
—Fran,
"Pet-friendly wine extravaganza!"
—Dixie,