*Itineraries are subject to change in 2023*
Choose between two expertly-curated itineraries:
Itinerary 1

Huff Estates

Harwood Estates

Redtail VineyardRedtail Vineyard* (Closed for the season. Another winery will be substituted in.)

Sandbanks Winery

Itinerary 2

Sugarbush Vineyard

Traynor Vineyard

Casa-Dea Estates

Karlo Estates

Brown bag snack ($5 each) includes...

Chips (Miss Vickie's (GF), Sun Chips, Kettle Corn (GF), etc.)

Cheese (marble or old cheddar)

2-bite brownies

Other misc. item (pretzels, mixed nuts, Chex Mix, etc.)

SCROLL DOWN FOR MORE IMPORTANT INFO + OFFERS
A stop at a cider company can be swapped in for one winery stop at your request.
Tour Details:
Tasting fees included.
Taste 3 wines each, at each stop.
Light snacks are available for purchase for a perfect pick-me-up.
Add locally prepared grazing boxes or charcuterie boards to your tour (scroll down for more info).
*Gratuity is added at time of booking
BOOK THIS TOUR
Choose a date from the calendar to check availability.
Searching Availability...

Grazing Boxes and Boards
Elevate your tour with a stunning (and delicious) grazing box or charcuterie board, freshly and locally prepared by Around The Board. Currently only available for tours on Friday, Saturday, Sunday.
Click Here to browse the selections. (Items can be added to your tour when you're ready to book, through the booking form for this tour.)

Complimentary Pick-up + Drop-off
Complimentary pickup is available at accommodations within a 5km radius of Picton, Bloomfield or Wellington. Some County Airbnb and vacation rentals may be out of our pick-up limits and may be subject to an out-of-zone pickup surcharge. See our Where To Stay & Pickup page for details.
Not sure if you're staying within a pickup zone? Email us at info@pecwinetours.com with the address, name or map screenshot of your accommodations and we'll confirm!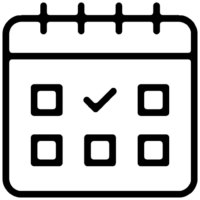 In order to secure your reservation, a 30% deposit is required. Tours booked within 21 days must be paid in full.

Substitutions
Itineraries for Private tours are set, but substitutions may be made at our discretion based on availability at each winery. We are unable to accommodate requests.

Redeem a Gift Card
If you're trying to redeem a Gift Card, please contact the office. Call 613-393-8988 or email info@pecwinetours.com and provide them with the serial numbers on your gift card/certificate.

Have Questions/Feedback?
Please head over to our faq page for more details on all our tours or email us on our contact page by filling out the form.
"Amazing experience! [...] planned extremely well."
—Noah, October, 2020
"Great day of wine in The County!"
—Etai, September, 2020
"Great tour, great host!"
—Fran, October, 2020
"Pet-friendly wine extravaganza!"
—Dixie, September, 2020