Choose between two expertly-curated itineraries:
Itinerary 1

Huff Estates

Harwood Estates

Traynor Vineyard

Sandbanks Winery

Itinerary 2

Sugarbush Vineyard

Traynor Vineyard

Casa-Dea Estates

Karlo Estates

SCROLL DOWN FOR MORE IMPORTANT INFO + OFFERS
A stop at a cider company can be swapped in for one winery stop at your request.
Tour Details:
Choose your start time between 11am – 12:30pm
Tasting fees included.
Complimentary door-to-door service from your Prince Edward County accommodations.
Light snacks are available for purchase for a perfect pick-me-up.
Add locally prepared grazing boxes or charcuterie boards to your tour (scroll down for more info).
BOOK THIS TOUR
Choose a date from the calendar to check availability.
Searching Availability...

Grazing Boxes and Boards
Elevate your tour with a stunning (and delicious) grazing box or charcuterie board, freshly and locally prepared by Around The Board. Currently only available for tours on Friday, Saturday, Sunday. *Unavailable from December – March*
Click Here to browse the selections. (Items can be added to your tour when you're ready to book, through the booking form for this tour.)

Complimentary Pick-up + Drop-off
Complimentary pick-up and drop-off is available at accommodations within Prince Edward County.
At this time, pick up is not available outside of PEC.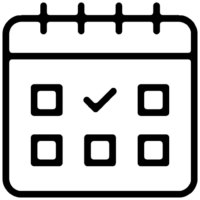 In order to secure your reservation, a 30% deposit is required. Tours booked within 21 days must be paid in full.
Brown bag light snacks
Each snack bag includes a variety of the following:
Chips (Miss Vickie's (GF), Sun Chips, Kettle Corn (GF), etc.)
Cheese (marble or old cheddar)
2-bite brownies
Other misc. item (pretzels, mixed nuts, Chex Mix, etc.)
Add to your tour for $5.00 each

Substitutions
Itineraries for Private tours are set, but substitutions may be made at our discretion based on availability at each winery. We are unable to accommodate requests.

Redeem a Gift Card
If you're trying to redeem a Gift Card, please contact the office. Call 613-393-8988 or email info@pecwinetours.com and provide them with the serial numbers on your gift card/certificate.

Have Questions/Feedback?
Please head over to our faq page for more details on all our tours or email us on our contact page by filling out the form.
"Amazing experience! [...] planned extremely well."
—Noah,
"Great day of wine in The County!"
—Etai,
"Great tour, great host!"
—Fran,
"Pet-friendly wine extravaganza!"
—Dixie,