Choose from 4 different tour itinerary options, curated by us to offer a well-rounded County experience.
Is there a winery you really want to go to? Let us know! 
*Requests aren't guaranteed and are dependent on availability, distance between stops, and possible group-size restrictions.
Itinerary 2

3 wineries

1 cidery

Itinerary 3

3 wineries

1 brewery

Itinerary 4

3 wineries

1 distillery

SCROLL DOWN FOR MORE IMPORTANT INFO + OFFERS
Tour Details
5 hour long tour (Choose your start time between 11am – 12:45pm)
Tasting fees are on us!
Complimentary door-to-door service from your accommodations in Prince Edward County
Add a charcuterie board, grazing cups or boxes, made fresh for your tour and prepared locally (scroll down for more info).
Pet-friendly tour
Pricing
4 guests ($190.00+HST per person)
5-6 guests (185.00+HST per person)
BOOK THIS TOUR
Choose a date from the calendar to check availability.
Searching Availability...

Door-to-door service is included
Enjoy complimentary pick-up and drop-off from your accommodations within Prince Edward County.
(At this time, pick up is not available outside of PEC.)

Grazing Boxes and Boards
Elevate your tour with a stunning (and delicious) grazing box or charcuterie board, freshly and locally prepared by Around The Board. Currently only available for tours on Friday, Saturday, Sunday during the summer months. *Unavailable from December – Mid-April*
Click Here to browse the selections. (Items can be added to your tour when you're ready to book, through the booking form for this tour.)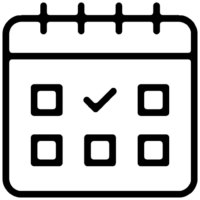 In order to secure your reservation, a 30% deposit is required. Tours booked within 21 days must be paid in full.
"Amazing experience! [...] planned extremely well."
—Noah,
"Great day of wine in The County!"
—Etai,
"Great tour, great host!"
—Fran,
"Pet-friendly wine extravaganza!"
—Dixie,