An Unforgettable Tour in a Rolls-Royce Ghost!
For those who measure success not just in material wealth, but in the richness of experience, Rolls-Royce Ghost represents one of life's finest rewards.
Tour the beautiful landscape of Prince Edward County in the incomparable luxury of a Rolls-Royce. Whether you're celebrating a milestone or simply the moment, this bespoke private tour is all about you, planned by you.
TOUR INCLUDES:
A custom, private tour for 2 people (maximum)

Pickup times: 11:00am, 12:00pm, 1:00pm.

Your choice of 5 stops, which can include wineries, cider companies and other special interest stops (we'll discuss your ideas and options)

Available April to October
The cost is $500 plus tax.
Due to cleaning requirements, all tours must be booked at least 48 hours in advance.
BOOK THIS TOUR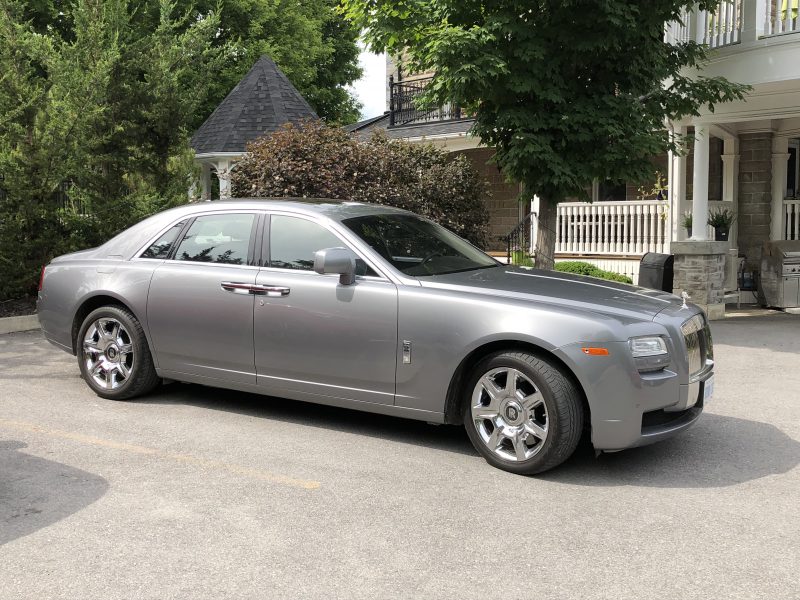 "Great birthday surprise!"
—Sandi, November, 2016
Book
THIS TOUR
BOOK THIS TOUR
If you are interested in booking this package, please call 613-393-8988 or 866-900-3703 or fill out the following form and we will get back to you as soon as possible.
gift certificates
NOW AVAILABLE
BUY NOW